Olofsfors AB secures the roads for World Rally Championship 2022
17 февраля 2022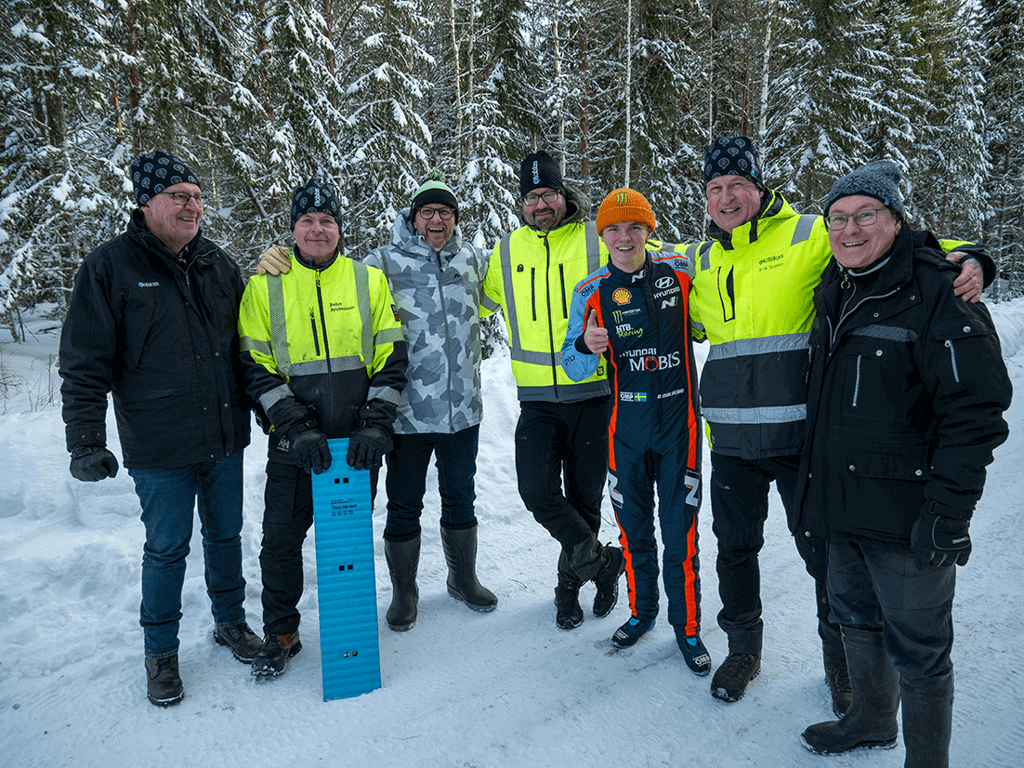 Petter Solberg, 3-time world champion, has handed over his legacy to his son Oliver Solberg who is now the great promise of the future at only 20 years old. Oliver drives for Hyundai's Rally Team and is predicted to have a brilliant career. 10,000 miles in a car, every year, on different continents, changing road conditions and a variety of environments, means that Oliver has extensive experience of what a good rally road should look like and what are optimal road conditions.
The World Rally Championship on February 24-27, will be battled on nice winter roads with snow and ice. Several local contractors will work around the clock to keep the roads in good condition during the Rally Championship. Olofsfors plow steel products are widely used in this work and as a manufacturer in the immediate area, they have a strong position in the local market.
Thomas Rådström, Swedish rally legend with 10 years of experience and four podiums from the global "Rally circus", knows how important it is to have a good surface and how good winter road holding should look as a factory driver. He, himself a grader operator as well as his father and grandfather.
– "There were tough demands on Rally Sweden, hence the rally moved from Värmland, up to Umeå. The test roads, as well as the upcoming rally stages, which are currently closed for training, have been praised by both Test teams Hyundai and Toyota", says Thomas Rådström.
Rådström has a unique competence, with establishing winter tests and coordinating activities. This is to get maximum conditions ahead of the rally, in this case, for Hyundai and Toyota. Another well-known face for entrepreneurs and operators both in Sweden and abroad is Curt-Ove Wiklund, a Master title holder in the art of driving a grader and who is often hired as a demo driver by Olofsfors all over the world.
Olofsfors special SharqEdges Technique: when you operate with an optimal cutting angel with a thin blade is the preferred way of grader operators in Sweden, but it is not as obvious in other countries.

– "I have acted as a Demo Driver in Central Europe, Australia, North America, Russia, Turkey and others. It is a special technique to operate, together with durable and quality products such as Olofsfors plow steel, that makes the road result the best", says Curt-Ove Wiklund.
Olofsfors patented V200, is a plow steel that has been on the market for a couple of years now and is well appreciated. It is a thin edge that is extremely sharp and suits all machines on snowy roads, for plowing and ice cutting that clears the road completely.
– "The combination of the right cutting angle, which varies between 55-70 degrees and in this case, with the V200 and its unique properties, the friction against the road surface is reduced. You get a lower fuel consumption, which is of great importance in these times with the increased costs for fuel", says Curt-Ove Wiklund.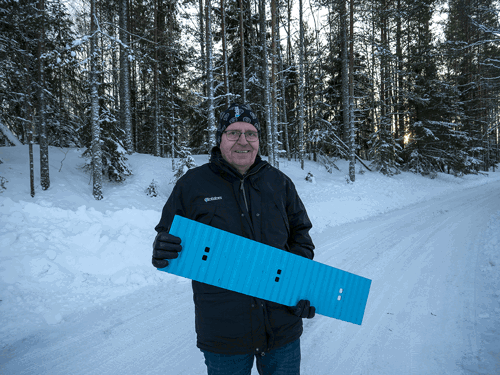 Curt-Ove Wiklund shows Olofsfors patented V200 plow steel that is thin and extremely sharp. The steel gives a good structure and makes a clean surface without digging in.


Olofsfors AB is the market leader in Scandinavia on plow steel for winter road maintenance. Olofsfors manufactures all its plow steel products from Nordic recycled steel and places high environmental demands on its suppliers.

– "The" green aspect " of plow steel and wear steel in general is becoming increasingly important. We have a variety of steel in our range and all products are designed, developed, and manufactured within our own group", says Erik Sollén, Director of Sales and Marketing Wear Steel, at Olofsfors.
Olofsfors has been running a project with LTU, Lulea University of Technology, where they together have developed the future generation of plow steel, which in addition to the increasingly important environmental aspect, also places high demands on longevity and speed.

– "With all the demands that drivers place on safety, friction, and accessibility we are very proud to see that Olofsfors plow steel has been used to keep the roads for the World Rally Championship in a safe and good condition", says Erik Sollén.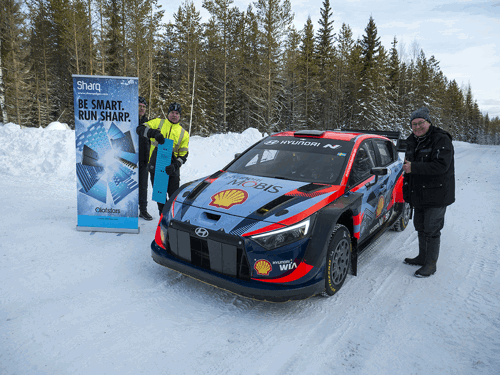 Peter Andersson from Olofsfors AB, together with Oliver Solberg in the car and Thomas Rådström give a big "thumbs up" for the test drive.


Read more about the event: RALLY SWEDEN


For questions or more information, please contact:

Erik Sollén
Director of Sales and Marketing Wear Steel
Phone: +46 (0)70-611 96 20 • E-mail: erik.sollen@olofsfors.se

Maria Öhman
Marketing Manager
Phone: +46 (0)930-397 01 • E-mail: maria.ohman@olofsfors.se

The group P. Wikström J:r AB has approximately 320 employees and a turnover of approximately SEK 800 million. In addition to Olofsfors and its subsidiaries, the group also includes Iggesund Forest AB, Alab Aluman AB and Grader Service OÜ. Olofsfors has three sales companies in Finland, one in Germany, Russia and Canada.
Olofsfors core values are: knowledge, quality and sustainability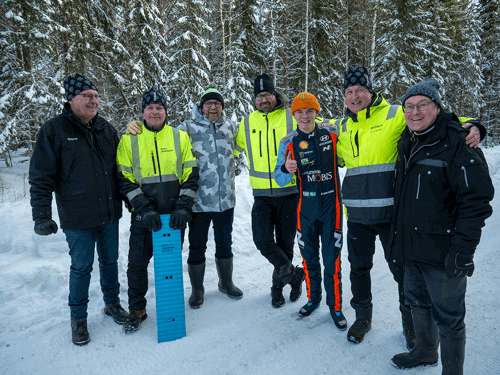 From the left: Curt-Ove Wiklund, Peter Andersson, Petter Solberg, Roger Jonsson, Oliver Solberg, Erik Sollén and Tomas Rådström.
Olofsfors AB - Главный офис
Телефон: +46 (0) 930-396 00
е-мейл: info@olofsfors.se
Адрес: Olofsfors AB - Главный офис
Olofsfors 11
SE-914 91 Nordmaling, SE
карта
Ищете контактное лицо?