Family business with a global market
Olofsfors is basically a family business with active leadership. From our headquarters and factory in Nordmaling in northern Sweden, we deliver products to our customers worldwide. The work our team of dedicated and knowledgeable employees does here affects far beyond Sweden's borders.
Developing and responsible work
Olofsfors provides a responsible work environment and the ability to develop. We aim to ensure all employees feel motivated and satisfied in their job. With a willingness for change, and an environment for acheivable goals, our customers needs are met. Here, all employees get the chance to contribute.
Olofsfors core values
Olofsfors philosophy is based on three words: Knowledge, Quality, and Sustainability. It is with these, we develop marketleading products of the highest quality. Ensuring great commitment to the customer's needs, and a system-oriented approach. From development to recycling, it is this value chain that you, as an employee, contributes to.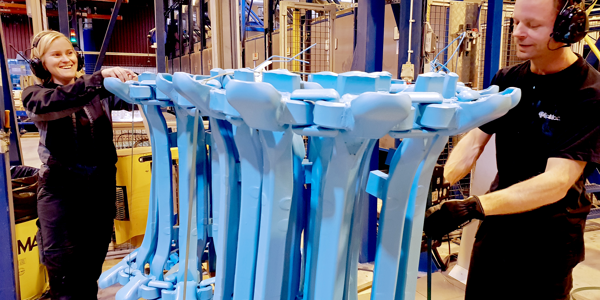 Interested in Applying?
We are always interested in talented, competent individuals who want to contribute with their will, drive, and commitment. If there is no vacancy that suits you at the moment, you can register your interest below. The students are our future and we are happy to assist you in doing your thesis with us. Register your interest in the form below.
Olofsfors AB - Main office
Phone: +46 (0) 930-396 00
E-mail: info@olofsfors.se
Address: Olofsfors AB - Main office
Olofsfors 11
SE-914 91 Nordmaling, SE
Map
Looking for a contact person?