The history of Olofsfors
In 1762 John Jennings, at the time one of the most powerful men in Sweden, came to Västerbotten County. At the Ledu River's outlet, about three miles west of today's Nordmaling, he built a blast furnace and a forge. He named the place Olofsfors. The production of iron required an enormous amount of charcoal, and here there was forest as well as three rivers that created hydropower for hammers and blowers. It was also close to the anchorage for sailing vessels. This was how Olofsfors AB – one of the oldest companies in Sweden – began.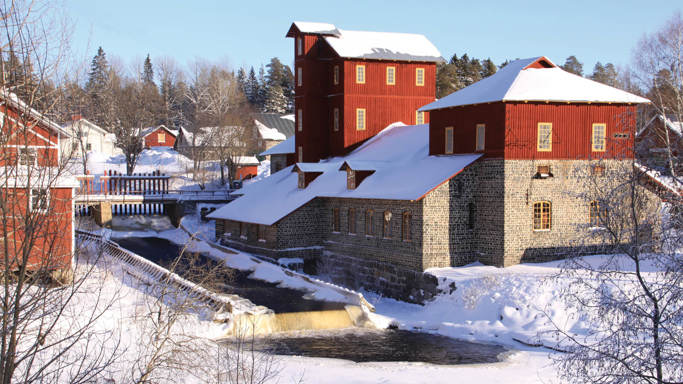 For five generations, the local community in Nordmaling has associated the Wikström name with industrial activity and job opportunities. Olofsfors' current owner, Anders Wikström, are great-great-grandson of Pehr Wikstrom, who in 1874 became part-owner of Olofsfors Works. The company has been very important for the development of the municipality. "The Works" has been the place of work for several generations. A school was built in Olofsfors eleven years before public elementary school was introduced in Sweden.
The genuine craftsmanship in Olofsfors products has been passed down from one generation to another. When industrialization gained momentum in Sweden in the 19th century, Olofsfors was able to go from small-scale ironworks to manufactory forging where wagon wheels were the major product. In the early 1900s, chains came to be the company's successful product. The conditions in the outside world changed in the mid-1900s when forestry was mechanized and trucks took over timber transportation. Olofsfors adapted to these developments and switched from chains to tracks for forest tractors – the now widely known ECO-Tracks. During the 1970s, Olofsfors also began to develop cutting and wear edges – which are still strong products under the SharqEdges and Bruxite brands.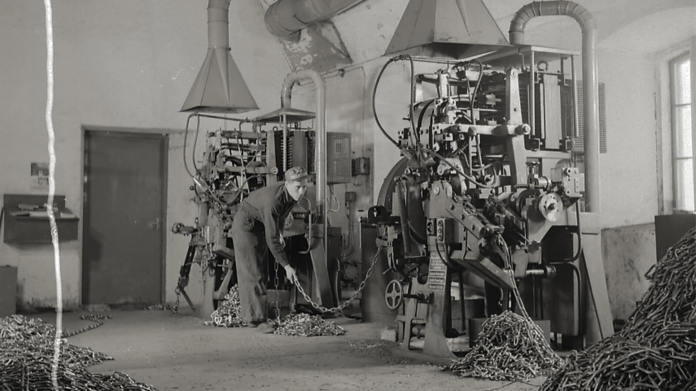 Growth has never slowed. Development and faith in the future have become part of the fabric and Olofsfors products have several times paved the way for minor revolutions in various segments. In the 1980s, the company left the barn and the works environment, which was donated to Nordmaling municipality, and moved to new premises to be able to increase production. In the 1990s, the group grew tenfold as a result of strategic investments in production, marketing, development, and acquisitions. They already had sales companies in Finland, but now also invested in Norway and Canada. Since the turn of the millennium, Olofsfors have nearly tripled their turnover, invested SEK 150 million, and automated production.
Olofsfors is today an internationally successful export company with a broad product portfolio that includes several strong and leading brands. Since 1973, the company has gone from 11 to 165 employees and increased its turnover from SEK 2 million to SEK 450 million.
The company's success is the result of long-term ownership, constantly renewed business, and its ability to adapt its products to changing market needs. With deep knowledge and broad expertise, they make strategic investments based on social, environmental, and economic aspects of sustainability. As it celebrates its 250th anniversary, Olofsfors therefore still has both product development and production in the place where it all began. Today, Olofsfors are forging bright ideas, yet they stay close to their historical heritage. And now they are ready for at least another 250 years.
Olofsfors AB - Main office
Phone: +46 (0) 930-396 00
E-mail: info@olofsfors.se
Address: Olofsfors AB - Main office
Olofsfors 11
SE-914 91 Nordmaling, SE
Map
Looking for a contact person?