A genuine knowledge of steel and technology
There are many reasons why Olofsfors has been around since the 1700s. Our willingness to deliver products that make the customers' work easier and a strong belief in innovation and product development, are just two examples. All of our products are carefully developed with an in-depth, genuine knowledge of steel and technology, and great intuition of our customers' needs and conditions. All manufacturing is done in our factory outside Nordmaling in northern Sweden, where our story began 260 years ago. The commitment to our customers' future, and the desire to stay one step ahead of the competition, is what we take with us into future investments.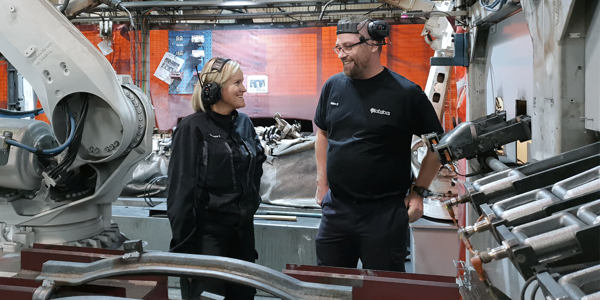 Work with us
With us, you become part of a dedicated team that collaborates to ensure that our customers receive a high-quality product so that they too can perform their work safely and efficiently. 
Olofsfors AB - Main office
Phone: +46 (0) 930-311 40
E-mail: info@olofsfors.se

Map
Looking for a contact person?