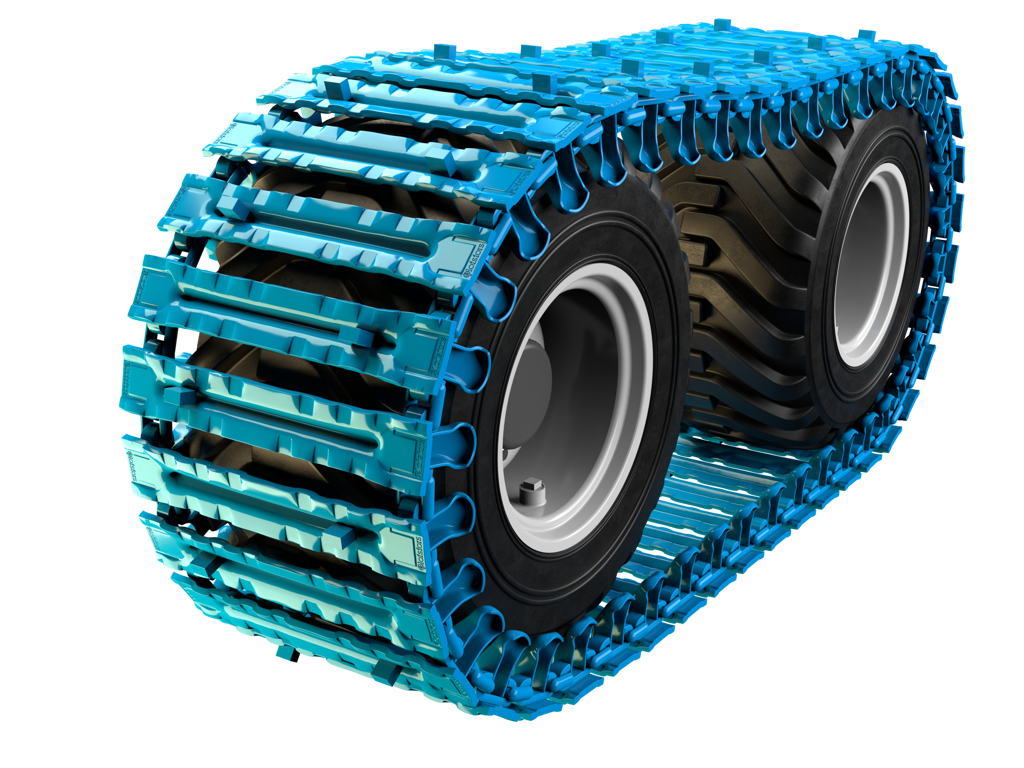 New unique track by Olofsfors with exceptional flotation capacity
This summer Olofsfors will release its biggest news in a long time. With the new CoverX, the life of the forestry machine tracks increases significantly. "CoverX has an unique profile, which doesn't look like anything else before", says Kjell-Erik Åström, Regional Sales Manager of Olofsfors.
Exceptional flotation capacity, minimal soil damage, optimum grip on the tires and better tire support. This, along with the sustainability of the crossmember which has increased by over 20 percent, are the major benefits of CoverX launched this summer.

"You can't get better flotation capacity. CoverX makes your work easier while also protecting the environment in a much better way than before", says Kjell-Erik Åström.

The development has been going on for a year and CoverX will be presented at Interfors in Münich, in July. Kjell-Erik Åström has great expectations of the reception.

"Olofsfors has produced tracks for 50 years and that's the experience that lies behind CoverX. It is optimized for all types of machines, from the heaviest to the lightest, and will be available in a variety of designs. It is best for wet soil and when you want as little ground damage as possible."

The adventages of CoverX

Exceptional flotation capacity
Straight crossbar, specially designed, giving maxium flotation capacity. Optimum grip both forward and sideways.

Optimum grip towards tire
Specially designed carrier for best grip on the tires.

Minimal soil damage
Soft ends contribute to minimal soil damage and softer turning radius.

Better support against the tire side
Extended side support for maximum tire support.

Increased durability on the crossmember
The durability has increased by more than 20 percent compared with previous supporting crossmembers.
Olofsfors AB - Main office
Phone: +46 (0) 930-396 00
E-mail: info@olofsfors.se
Address: Olofsfors AB - Main office
Olofsfors 11
SE-914 91 Nordmaling, SE
Map
Looking for a contact person?