Olofsfors AB receives the prestigious award, Export Company of the Year
8 November 2019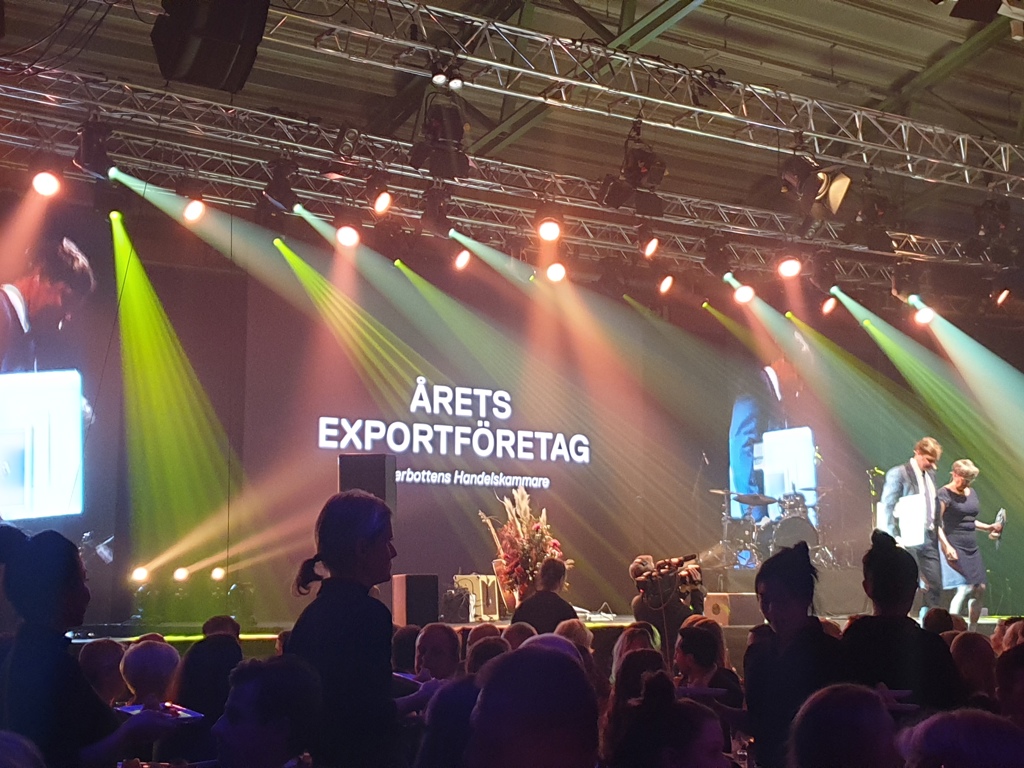 The recipient of the Umeå Gala's prestigious Export Prize went to Olofsfors AB this year.
The export prize is one of many prizes awarded in connection with the annual Umeå Gala, an event created to strengthen the business life of Umeå regions. The actual export prize, which is awarded by the Västerbotten Chamber of Commerce, is awarded to the company that during the year has shown exceptional success in exporting products or services from the region.
The motivation is:
After 250 years of uncompromising quality focus, with customer commitment carved in steel and a direct export of over 60%. Now we praise a successful company with traditions from when Europe was industrialized.

Olofsfors AB´'s two business areas, Forest and Steel, currently export about 65% of sales to almost 60 countries.


For questions or further information,
please contact;

Maria Öhman

Marketing manager
Phone: (0)930-397 01
Email: maria.ohman@olofsfors.se
Olofsfors AB - Main office
Phone: +46 (0) 930-396 00
E-mail: info@olofsfors.se
Address: Olofsfors AB - Main office
Olofsfors 11
SE-914 91 Nordmaling, SE
Map
Looking for a contact person?