Press release - New production record
28 February 2019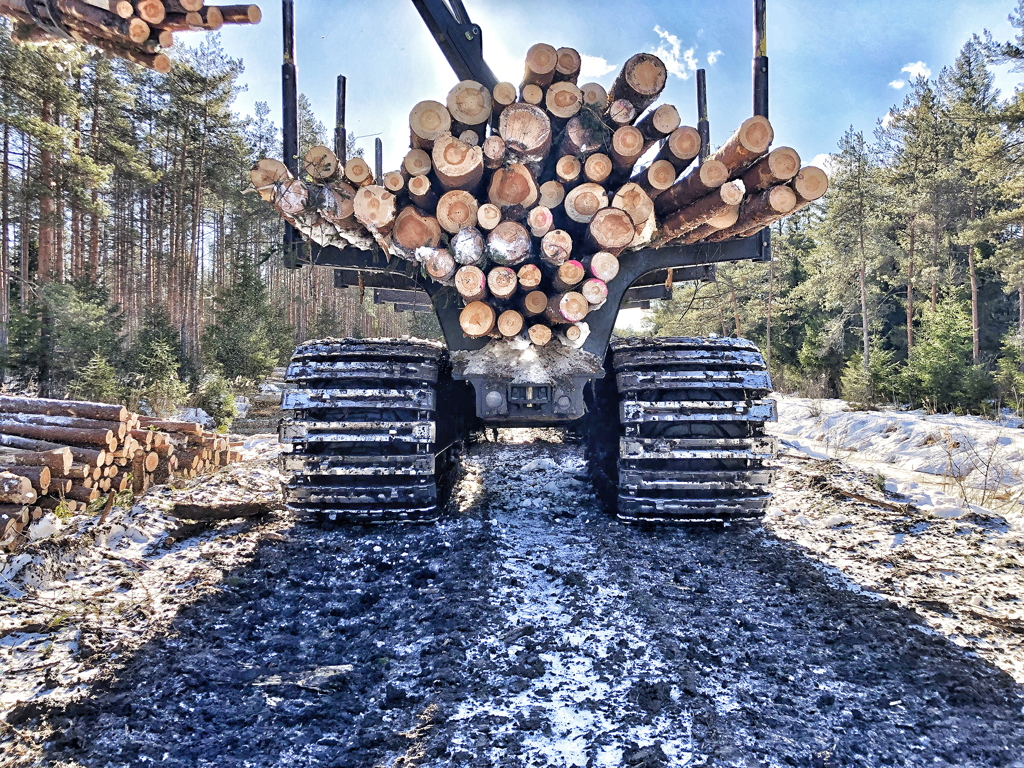 It is the tailwind of the tracks and steel manufacturer Olofsfors AB. With a new sales record for 2018, the new year has started strongly with a production record on their forest machine tracks. 120 pairs of tapes have been made in one week.
Olofsfors AB has had a good start to the year in all its product areas, tracks for forest machines and road and wear steel for construction machines, and in 2018 had sales of more than SEK 600 million together with its subsidiaries. The long-term investments made in all product areas are important in the company's entire value chain. From customer demand for specific product to high competence, product development, efficient manufacturing processes to availability and service.
Erik Sollén, sales and marketing manager for Olofsfors steel products, says that scope steel sales have increased by 70% compared with 5 years ago.
- We have initiated collaborations with a number of strategic customers and also made progress in a sector that is a priority for us, the mining industry, says Sollén.
Last week, Olofsfors' product area tapes broke a production record for the number of tapes produced in one week.
- The market is strong right now and we are constantly taking new market shares, says Kjell-Erik Åström, regional manager tracks, for Olofsfors tracks. With a strengthened focus on product development and continuous efficiency work with short lead times, we can provide customers with what is demanded. We have strengthened our focus on product development and several new products are underway, Kjell-Erik continues. It is important to constantly put the customer in focus, be responsive and produce what the market wants.
More news in the spring
A new link system, with 37% more to wear with increased service life, is one of the news coming in the spring at Olofsfors. New exciting tracks and track components are being tested out in the woods and will appear for sale during the year.
- As the machines today become larger and load heavier, it is important to produce components that are light and gentle on the machine. We have developed a new side support for our Max tires, with a softer design, which is lighter, gentler and which requires less space against the machine, with reduced tire wear as a result, says Åström.
Kjell-Erik Åström is silent about what the new tracks will look like and what will be special about them.
- It will be something completely new and that deviates from how we produce the tracks today, I do not want to reveal more right now, Åström concludes.
Olofsfors AB - Main office
Phone: +46 (0) 930-396 00
E-mail: info@olofsfors.se
Address: Olofsfors AB - Main office
Olofsfors 11
SE-914 91 Nordmaling, SE
Map
Looking for a contact person?