Press release - Olofsfors newly hires and changes its market organization
9 February 2021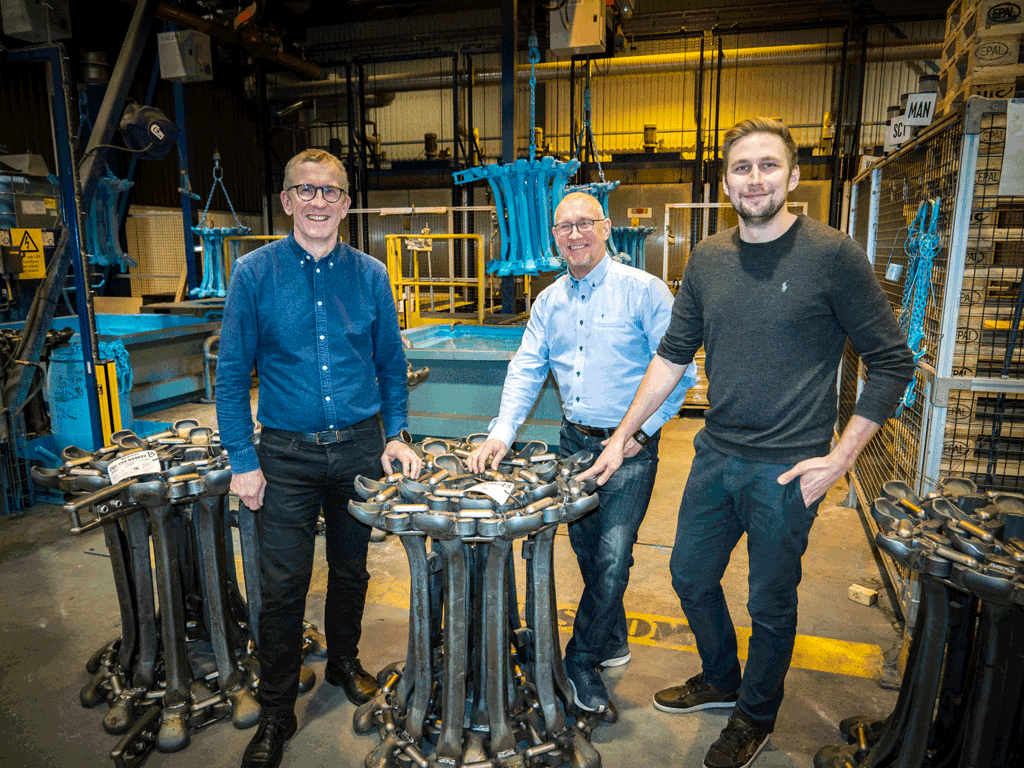 Olofsfors is hiring and changing its market organization
Olofsfors strengthens and changes the market organization in the forest business area by hiring Micael Olsson, who most recently came from Cranab in Vindeln.
- It feels safe to hand over to Micael with many years of experience and knowledge in the forest industry and with a large network of contacts, says Kjell-Erik Åström, Marketing and Sales Manager for Olofsfors forest products.
Kjell-Erik Åström, who for the past 11 years has been responsible for sales for Olofsfors' Skog business area in Scandinavia and the Baltics, has during the past year also had the task of marketing manager.
- It will be good to be able to hand over to Micael now and completely move on to the role of marketing manager for sales area forest, Åström says in a comment.
Micael Olsson is a well-known face in the forest industry and has during his more than 30 years at Vindelnföretaget Cranab played various roles. Most recently as Export Manager.
- I look forward to new challenges in the same industry but with a new product. It feels good to work in a positive environment with world-class products, says Olsson with a smile.
Changed sales structure
Olofsfors products belts and slip protection for forest machines are sold today through retailers worldwide and the Olofsfors Group had sales of approximately SEK 400 million in 2020. Olofsfors AB has subsidiaries in Finland, Russia, Germany, Canada and South America, of which the latter is under construction.
With the strengthened market organization, Olofsfors is also changing its other sales structure to be able to put even more time and focus on customers.
Micael Olsson will primarily focus on machine manufacturers John Deere, Komatsu Forest and Eco Log in Scandinavia.
Jonas Persson will be responsible for Ponsse, Rottne and other machine manufacturers. He started working at Olofsfors 4 years ago as a designer and in recent years has worked as an Export Salesman.
The division between the sellers primarily applies in the Scandinavian market, but will also be implemented in other markets gradually.
"Increased market presence, with customer focus and a high level of service are important success factors for us," concludes Kjell-Erik Åström.


Questions or for more information, please contact:
Kjell-Erik Åström
Sales and marketing manager, Forest business area
Phone: +46 (0)70-323 97 10
E-mail: kjell-erik.astrom@olofsfors.se
Micael Olsson
Sales manager
Phone: +46 (0)72-400 88 66
Email: micael.olsson@olofsfors.se
Jonas Persson
Sales manager
Phone: +46 (0)70-658 00 99
Email: jonas.persson@olofsfors.se


Olofsfors AB has about 140 employees and the company works with sales and manufacturing in two business areas: Tracks and chains for rubber-bearing machines and wear steel for construction machines. Customers are found in almost every continent. The head office is established in Olofsfors in Nordmaling municipality and production also takes place here. The Olofsfors Group has sales of approximately SEK 400 million. Olofsfors' core values are: Knowledge, Quality and Sustainability.