Press release - Record amount for Olofsfors for cancer research
16 November 2018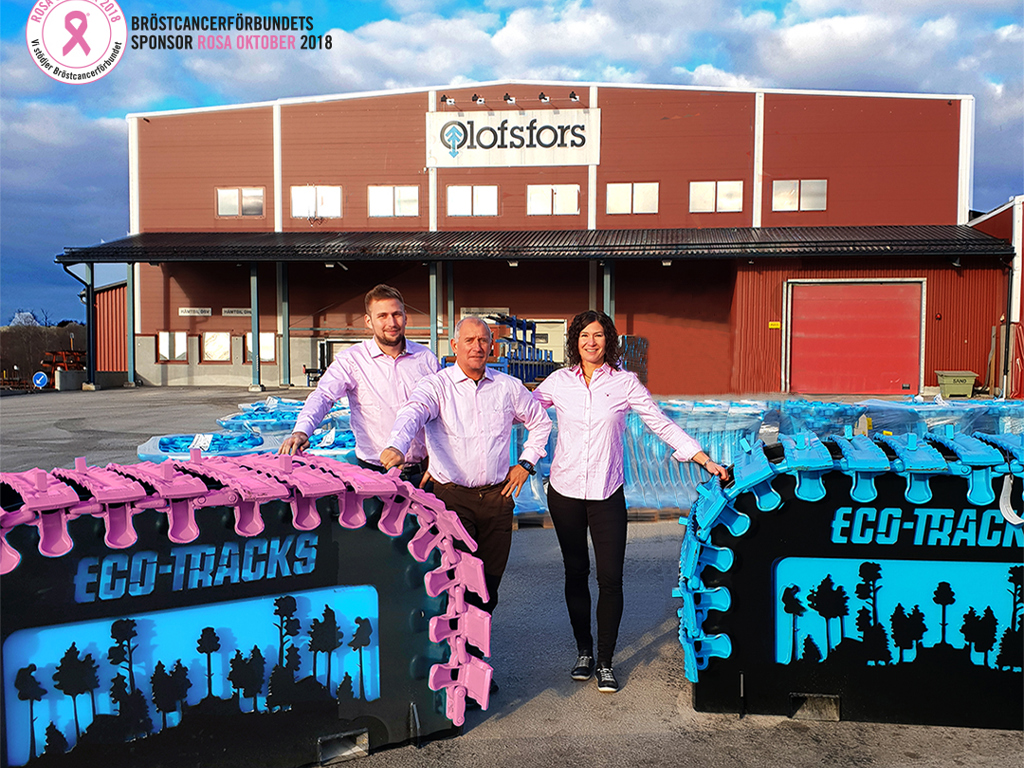 This year's pink ribbon auction in favor of breast cancer research was a success. The final bid ended up at a total of SEK 155,000 and Olofsfors is more than satisfied with the result.
- It was a tough bidding with many bids and standing ovations from the audience over the bids, says Kjell-Erik Åström, Regional Manager tracks, for Olofsfors band.

This year was the ninth time that Olofsfors auctioned off a pink forest machine belt for the benefit of cancer research. The income goes in full to cancer research, and the highest bid to compare with this year was SEK 96,000.

- The goal this year was to exceed all previous bids, which I think we succeeded well with, says Åström. It is fun that together we can contribute to driving research forward.

Olofsfors leads the production of forest machine tracks and exports these ECO-TRACKS tracks worldwide.

International interest in the pink ribbon

Olofsfors has seen an increased commitment from the market to support cancer research, both from entrepreneurs, retailers and OEM machine manufacturers. This has also attracted international attention.

At this year's auction, the final battle was between MFO OÜ, an Estonian company and Ponsse Sverige AB, where the Estonian company was the final winner.

Lars Åstbom, a former entrepreneur, works in both Sweden and Estonia. He is a partner in the Estonian company MFO OÜ, and runs a forest company, Åstboms Skog AB in the forests of Värmland.

- Money for research is needed, says Lars Åstbom. We all have a relationship with cancer and being able to help in this way feels great fun. This will be a chance for us to be able to highlight the idea and purpose of the pink ribbon even abroad, says Åstbom.

The Breast Cancer Association's Thanks to Olofsfors

For the breast cancer association, which is the recipient of the money, these corporate collaborations are important. Every hour, a woman gets the message breast cancer and with treatment increases the chances of survival.

- Thank you all who bid on Olofsfors auction, says Marit Jenset, Secretary General of the Breast Cancer Association. We are Sweden's only interest organization that always and only focuses on breast cancer. To achieve our vision that no one should be affected by breast cancer, we fund research, spread knowledge about prevention and drive opinion formation on breast cancer issues. With your record contribution from this auction, we can continue to be at the forefront and drive the work forward, concludes Marit Jenset.


Olofsfors AB has 138 employees and the company works with sales and manufacturing in two business areas: Tracks and chains for rubber-wheeled machines and wear steel for construction machines. Customers are found in almost every continent. The head office is established in Olofsfors in Nordmaling municipality and production also takes place here. The company is Nordmaling municipality's largest private employer with a turnover of SEK 350 million.
Olofsfors' core values are: Knowledge, Quality and Sustainability.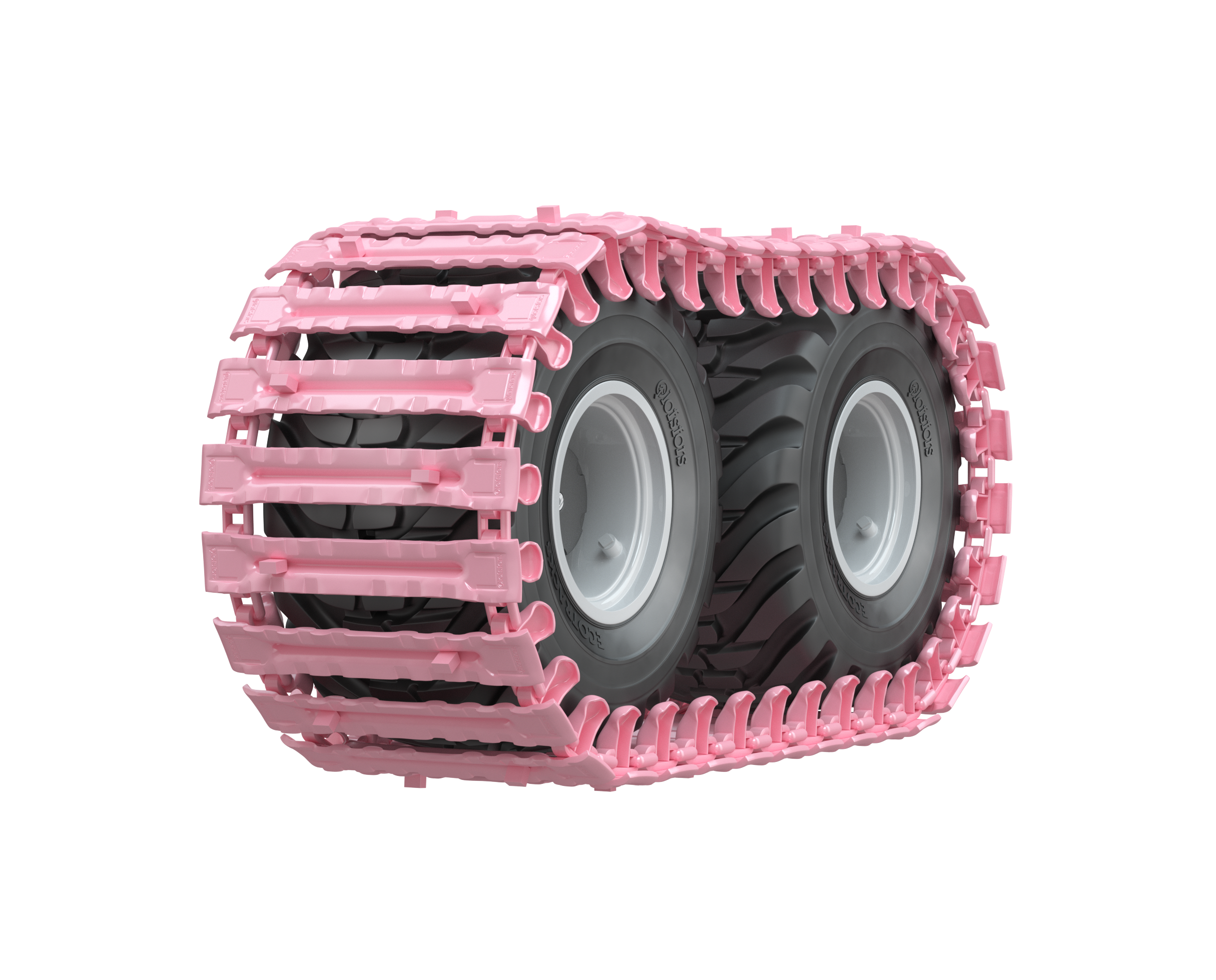 Olofsfors AB - Main office
Phone: +46 (0) 930-396 00
E-mail: info@olofsfors.se
Address: Olofsfors AB - Main office
Olofsfors 11
SE-914 91 Nordmaling, SE
Map
Looking for a contact person?