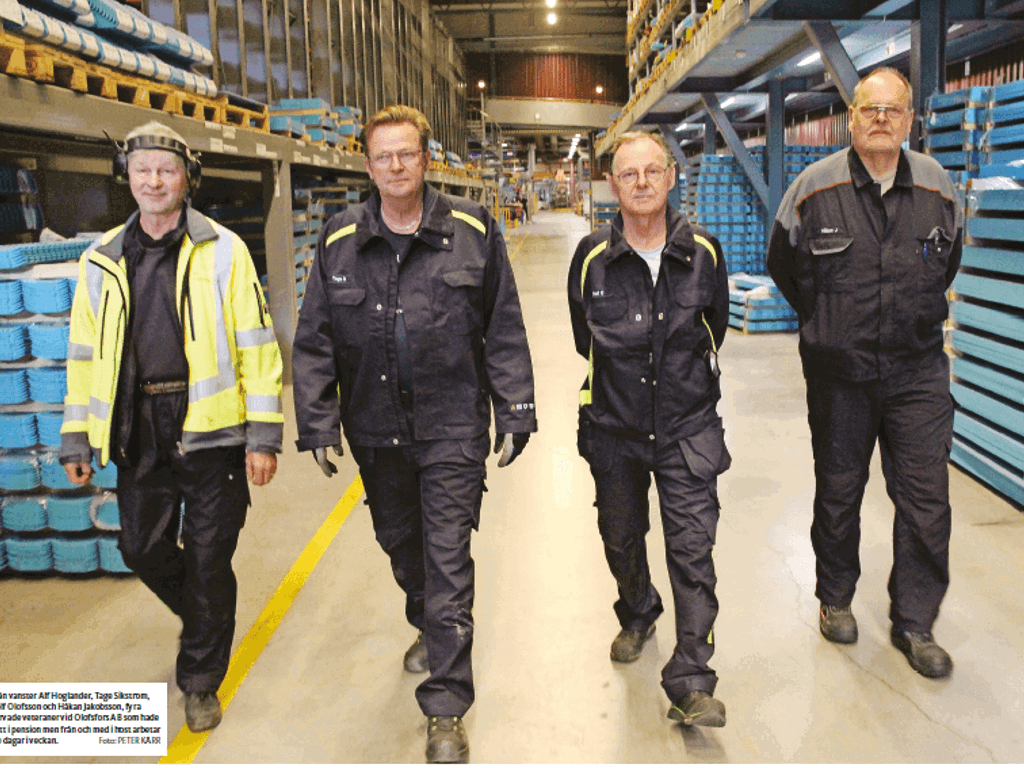 Veterans at Olofsfors are back
- Skills supply is a problem for the industry. It is very difficult to get hold of a trained workforce and the knowledgeable are already involved, says Göran Nyberg, Olofsfors' CEO.
Olofsfors AB in Nordmaling has found a way to get experienced labor. The company has employed four pensioners on an hourly basis who returned to their old workplace and now work three days a week.
- Then we go home, six hours a day is enough, say the four veterans from Olofsfors AB.


Read the entire article made by the newspaper Västerbottningen.
Olofsfors AB - Main office
Phone: +46 (0) 930-396 00
E-mail: info@olofsfors.se
Address: Olofsfors AB - Main office
Olofsfors 11
SE-914 91 Nordmaling, SE
Map
Looking for a contact person?