Welcome to the new Olofsfors website
12 May 2021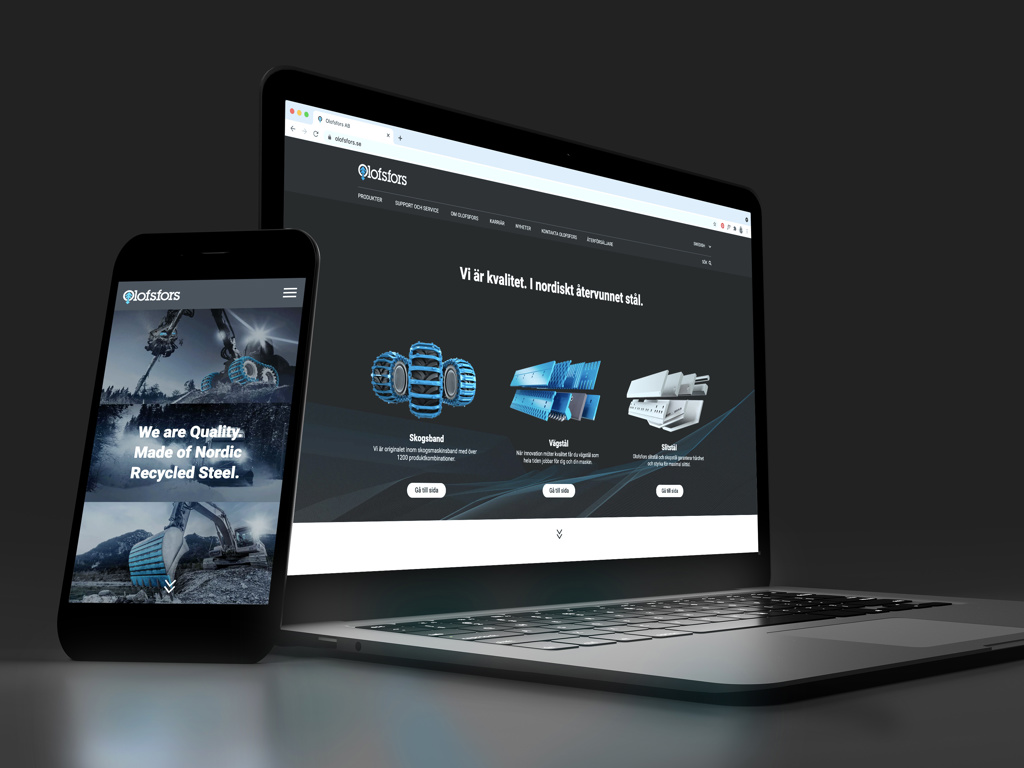 Our website has a new look
Welcome to the new Olofsfors website: which embodies the substantial work from our brand over the last two years.
"This launch is proof that Olofsfors continues to the brand strength and should be the one to lead us" says Maria Öhman, Marketing Manager at Olofsfors AB.
Today, the website is available in Swedish and English, but will eventually be available in 8 languages by summertime. With more languages coming, the old websites: www.eco-tracks.com, www.sharqedges.com and www.bruxite.com will be merged with this main one. All the content that you need will now be all in one place with some great new features too.
"The idea behind the new website is to make it easier for our dealers and end users to be able to quickly find the information they need and be able to navigate our content about our products" continues Öhman. 
"The website launch is only first step in an on-going journey for Olofsfors" according Urban Hadarsson, CEO.
- We continue to evolve and change for the better. This digital investment is only one piece of that puzzle. We are starting to see a new Olofsfors emerge, with the same comfort and stability as before, but with great new promises for the future" states Hadarsson.
Olofsfors AB - Main office
Phone: +46 (0) 930-396 00
E-mail: info@olofsfors.se
Address: Olofsfors AB - Main office
Olofsfors 11
SE-914 91 Nordmaling, SE
Map
Looking for a contact person?