Who became the lucky owner of the 2022 Pink Ribbon?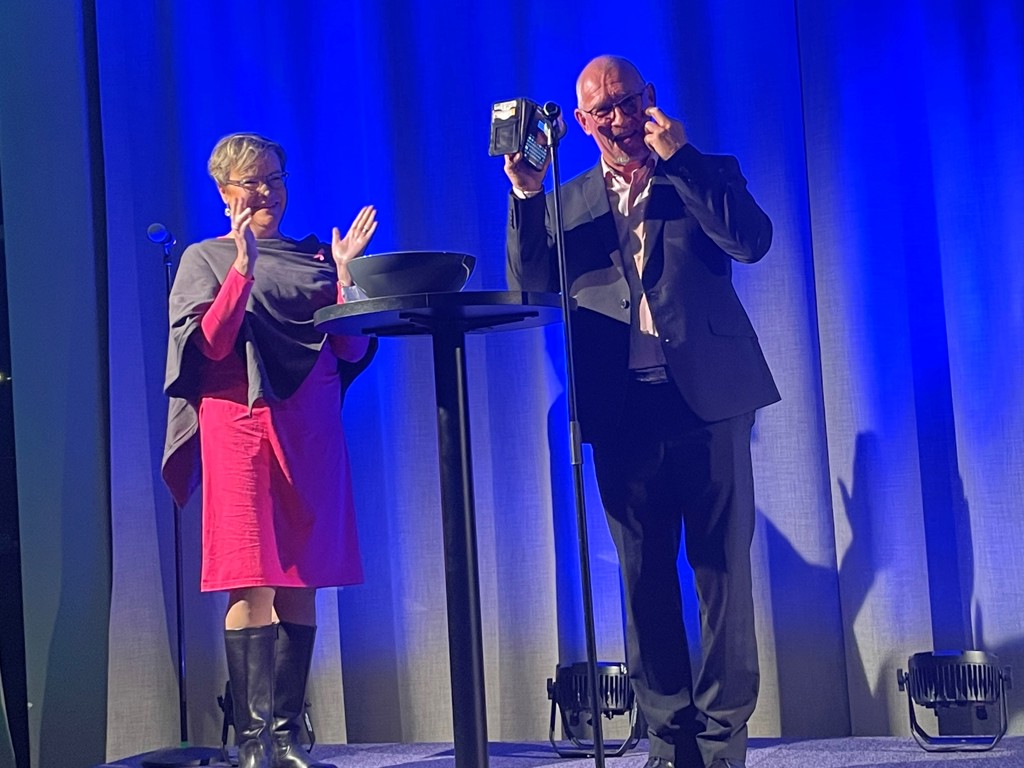 It was...
Magnus Martinsson at Martinssons Skogsmaskiner AB! Congratulations!

Magnus Martinsson
Martinssons Skogsmaskiner AB - lottery number 33, make him owner of the 2022 Pink Ribbon

We made another ten draws, who received an invitation to the Olofsfors factory with an overnight stay, factory tour, training, good food and new acquaintances.
The following people / companies were the lucky recipients:
Niclas Jansson – Janssons Skogsavverkning AB – Lot no. 3
Bernth Eriksson – Bernth & Ingemar Eriksson AB – Lot no. 22
Sven Westerberg – Österby Gallring AB – Lot no. 40
Johanna Nilsson – GWJ Skogsentreprenad – Lot no. 26
Thomas Hermansson – Noretjärns Skogsentreprenad AB – Lot no. 15
Daniel Mörk – Samsons – Lot no. 36
Johan Lissjanis – Lissjanis Skog AB – Lot no. 32

Andreas Nilsson – Andreas Nilsson Skog AB – Lot no. 20
Anders Enevåg – ADE Skog & Gräv AB – Lot no. 01
Michael Andersson – Östervallskogs Skogsentreprenad AB – Lot no. 41

A heartfelt thank you to everyone who has contributed to this year's "pink ribbon" collection and congratulations to all of you who we will meet soon!

The film from the draw itself will be posted on our website, so keep an eye out.
Olofsfors AB - Main office
Phone: +46 (0) 930-311 40
E-mail: info@olofsfors.se

Map
Looking for a contact person?