Tolerances
Checks/tests of dimensions, straightness, and surface hardness are always performed by qualified testers using calibrated equipment.
Checks and tests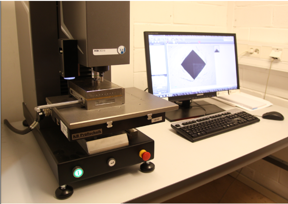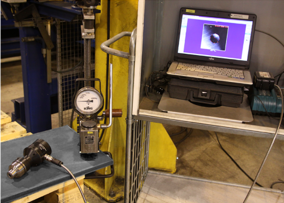 Hardness testing equipment is calibrated according to ISO 6506-2. The Brinell hardness test HBW is according to EN ISO 6506-1 using a polished 10 mm hard metal ball forced into the surface 0.5 – 1 mm below the surface of the sheet metal. The frequency of checks varies depending on product type.
Tolerances
Product tolerances are according to ISO 2768 if circumstances do not require special tolerances. Generally, the contours of the product are according to ISO 2768 v and hole c/c according to ISO 2768 m. Generally the maximum is 2.0 mm/m for edge straightness. For raw materials, tolerances are according to EN 10029, EN 10060, EN 10058, and EN 10092-1.
Surface quality
Product tolerances for surface finish are according to EN 10163 unless otherwise specified at the time of order.
Olofsfors AB - Main office
Phone: +46 (0) 930-396 00
E-mail: info@olofsfors.se
Address: Olofsfors AB - Main office
Olofsfors 11
SE-914 91 Nordmaling, SE
Map
Looking for a contact person?