Press release - companies join forces to support Olofsfors' commitment to cancer
18 October 2019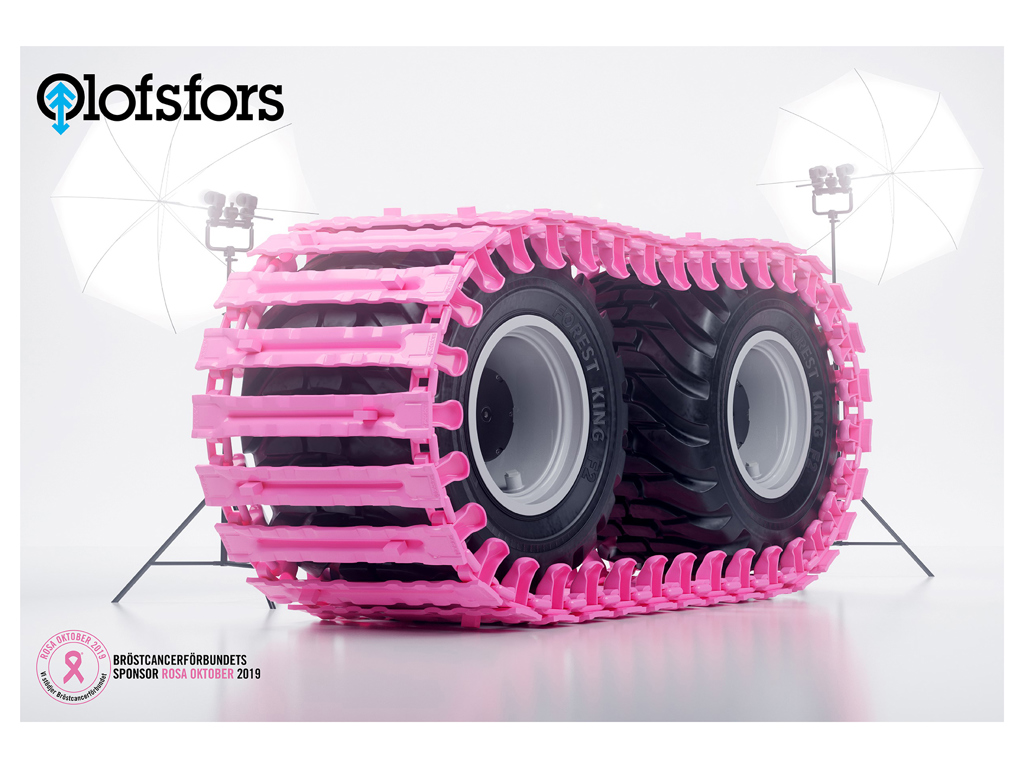 Samsons in Vallsta outside Bollnäs has taken the initiative to raise extra money for cancer research via Olofsfors' pink track auction. This is done by donating SEK 5,000 and encouraging other companies to do the same.
- There are many smaller forest entrepreneurs who would like to be involved and support breast cancer research through the pink track, but who do not have the opportunity to place a winning bid at the auction. Therefore, we now give them the opportunity to put together a bid to collect as much as possible for the research. Then you get to see it as a bonus if one of the tender buyers takes home the track, says Daniel Mörk, one of Samson's co-owners.
Since 2010, Olofsfors has auctioned off a pair of pink forest machine tracks for the benefit of cancer research, and has since donated almost SEK 800,000.
Samsons is now urging companies and entrepreneurs to buy at least a share of SEK 5,000 / piece in favor of cancer research. The amount that Samsons receives will be donated in full to breast cancer research via Olofsfors. When you place a bid, you will at the same time be part of the draw for the pink track that Olofsfors is auctioning off on its website, provided that Samsons and its co-operative buyers receive the highest bid in the 2019 pink ribbon auction.

Read more about Olofsfors pink ribbon auction: Click here

SEK 5,000 per share can be 6 digits
Samsons is now urging other companies to contribute a share with them, ie a donation to breast cancer research. If this turns out well, this year's pink track auction could break new records.
- It is a fantastic initiative that Samsons has taken, and I look forward with excitement to the final offer that they will contribute to cancer research with, says Kjell-Erik Åström, Olofsfors Sales and Marketing Manager.

Last year, the record amount of SEK 155,000 was donated to the breast cancer association, and through Samson's initiative it can be even more.

- We think Olofsfors' connection to the Pink Track and the auction they organize for the benefit of breast cancer research is an incredibly good initiative. We want to be involved and help raise as much money as possible for the research, says Daniel Mörk.

Regardless of whether Samsons receives the highest bid or not, the money will be donated in full to breast cancer research.
 

**************************************************************
Do you want to put a share in Olofsfors Pink Track auction together with Samsons: Click here
See the highest bid right now and place a bid on Olofsfors Pink Track, go to the auction page: Click here 


Olofsfors AB has 156 employees and the company works with sales and manufacturing in two business areas: Tracks and chains for rubber-bearing machines and wear steel for construction machinery. Customers are found in almost every continent. The head office is established in Olofsfors in Nordmaling municipality and production also takes place here. The company is Nordmaling municipality's largest private employer with a turnover of just over SEK 400 million. Olofsfors' core values are: Knowledge, Quality and Sustainability.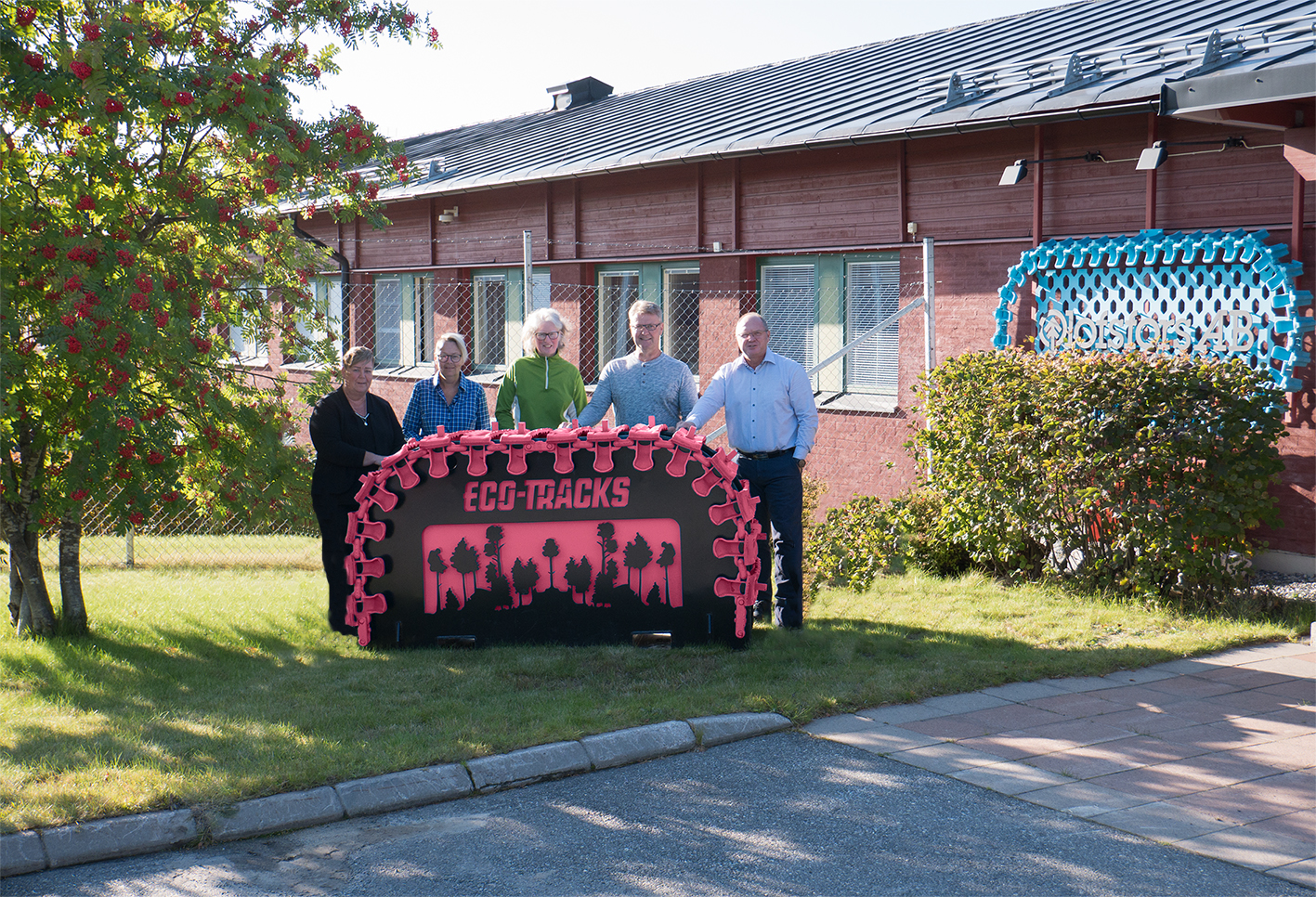 Olofsfors AB - Main office
Phone: +46 (0) 930-396 00
E-mail: info@olofsfors.se
Address: Olofsfors AB - Main office
Olofsfors 11
SE-914 91 Nordmaling, SE
Map
Looking for a contact person?