Wheel Tracks
Olofsfors ECO-Wheel Tracks™ are manufactured for skidders, wheeled feller bunchers, harvesters, and forwarders to give good grip. They provide superior traction, improved machine stability, and an increased flotation. A very economical alternative to conventional tire chains. Contact us on request for other options and/or dimensions.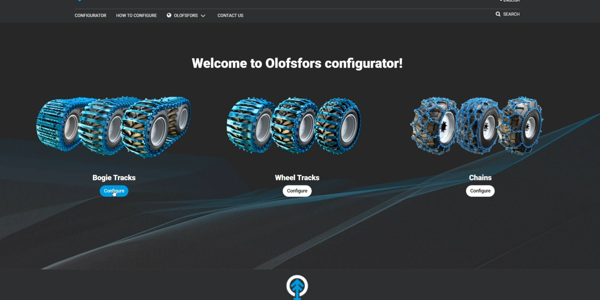 Track configurator
Through our configurator, we have made it easier for you to choose the right track.
Find more products
Are you looking for tools or spare parts for your wheel tracks? Maybe you want to see alternative products to your machine, like chains or bogie tracks? Here you will find more products for forestry machinery.
Choose the right tracks for your machine
Olofsfors AB - Main office
Phone: +46 (0) 930-396 00
E-mail: info@olofsfors.se
Address: Olofsfors AB - Main office
Olofsfors 11
SE-914 91 Nordmaling, SE
Map
Looking for a contact person?